New look for the Centre of Seraing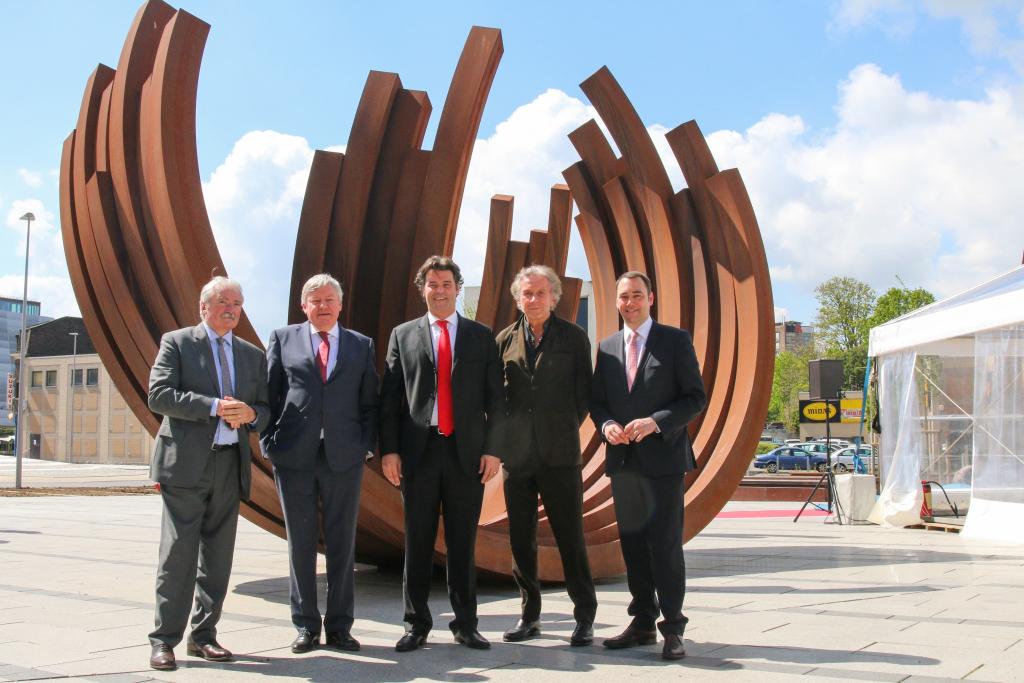 On Tuesday May 3rd, the City of Seraing, the Wallonia Region and CMI inaugurated the new look for the city centre, with its urban boulevard, the new , Place Kuborn, the new Neocitta building, the newly laid out park, the Seraing administrative centre and of course the Orangerie, the extension to the headquarters of the CMI Group.
Maxime Prévot, Minister of Public Works, Jean-Claude Marcourt, Minister of the Economy and Alain Mathot, Mayor of Seraing, started by inaugurating the park located behind the Neocitta building, naming it the Bernard Serin Park in honour of the links which tie the City of Seraing and CMI together.
These same representatives of the public authorities, accompanied by Bernard Serin, Chairman and Managing Director of CMI, inaugurated the remainder of the installations. Bernard Serin recalled in his speech these links which have been uniting the City of Seraing and CMI since1817, with the arrival of John Cockerill. Ever since then, the history of the Château de Seraing (now Cockerill Chateau) and that of the City have been inextricably linked. CMI underlined this link by offering to the City the sculpture of the Arcs by Bernar Venet, made in its workshops.