John Cockerill worked on a major transformation of 3 existing locks on the Charleroi-Brussels canal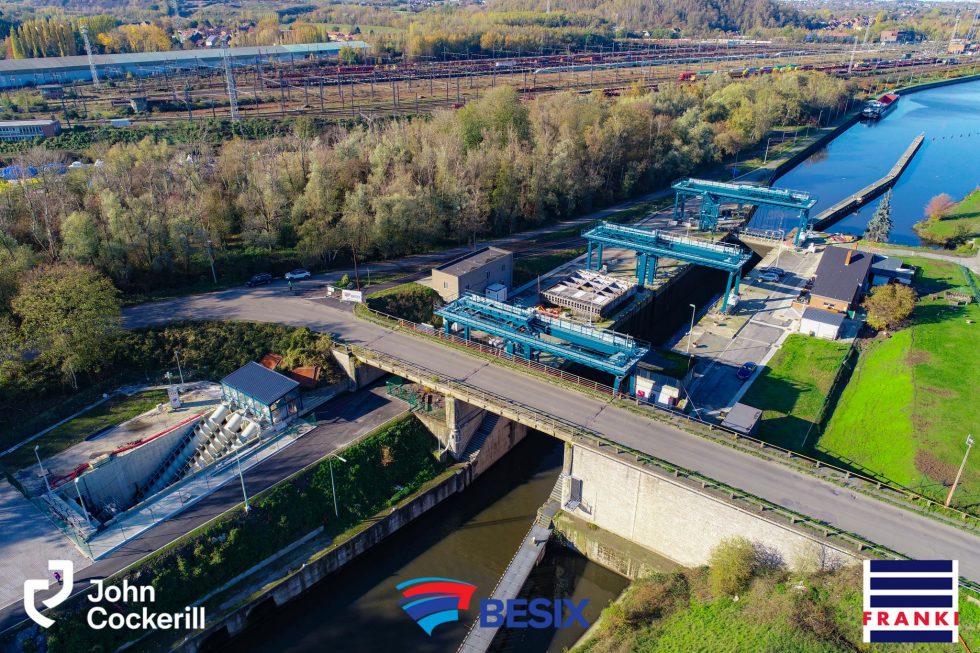 Charleroi-Brussels canal, in Belgium: John Cockerill Environment's teams worked on a major transformation of 3 existing locks on this large loading guage canal. This impressive Walloon project is part of one of the major European navigation axes aiming at developing river transport.
Led by the SPW (Public Service of Wallonia), this complete and multi-technical renovation – including mechanical, electrical, hydraulic, pumping and control-command lots – was coordinated via a civil engineering renovation contract, carried out by the temporary company between BESIX and Franki, for a period of 3 years.
With the primary objective of upsizing the transport capacity of the three existing lock sites of Viesville, Gosselies and Marchienne, the Belgian entity of the Environment Sector, John Cockerill Balteau, has completely rehabilitated the electromechanical equipment and pumping stations of the 3 locks, all while keeping the navigation on the canal accessible.
Work carried out by John Cockerill on each site :
Dismantling and replacement of all the control mechanisms of the 3 gates and gate valves, louvers, and spillway.
Construction of a new pumping station equipped with 3 Archimedean screws of 3m in diameter (including 1 reversible, turbine) for the Marchienne and Gosselies sites.
Complete renovation of the electrical installations (high and low voltage, river signaling, tertiary, HVAC) and control-commands (automation, FO link, remote management, and remote control).
The extensive renovation of the installations will allow boats to increase their loading capacity from 1350t to 2000t, on these waterways. A significant improvement!
Proud to have taken up the challenge on time and to the satisfaction of the client, John Cockerill thanks SPW for placing its trust in our Group for the realization of this great project, carried out in temporary association with the company BESIX.