John Cockerill opens a new subsidiary in Canada dedicated to environment activities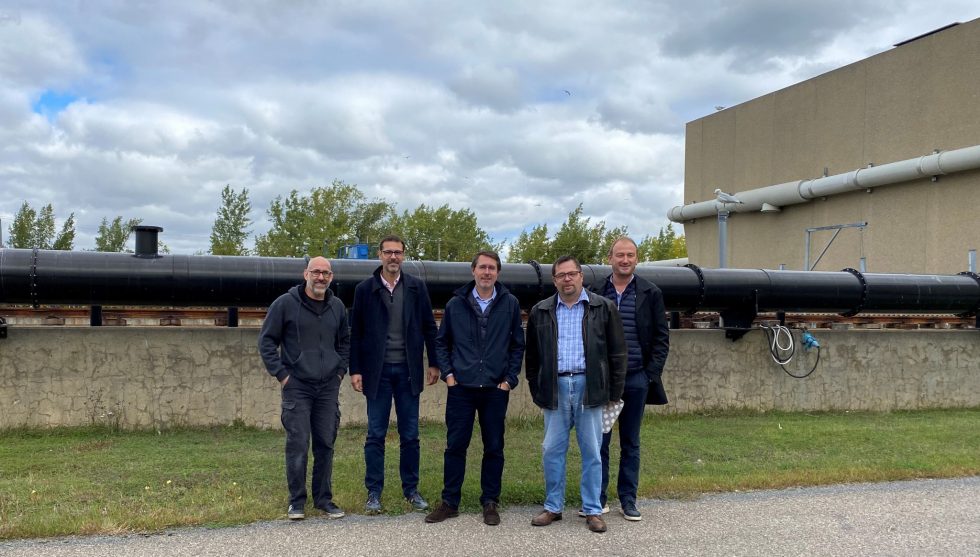 Equipment designed to combat pollution: John Cockerill continues its international development via the opening of its new subsidiary in Canada.
Visiting Quebec, Christophe Cassant, President of John Cockerill Environment, seized the opportunity to tour a site equipped with one of the Sector's great achievements in this country: the installation of both, the entire ventilation and odor treatment systems of the Laprairie Basin Water Authority's (RAEBL) wastewater treatment plant located in the province of Quebec. A WWTP which currently treats 65,254 m³ of wastewater from 5 municipalities and its 101,000 citizens.
This visit was also an opportunity to announce the opening of John Cockerill Environnement Inc., a Sector's new subsidiary based in Montreal. With the opening of this new location, John Cockerill wishes to strengthen its presence with regard to its industrial and municipal clients in Quebec and Ontario. Based on the experience acquired over the past 10 years through its numerous Canadian references, John Cockerill Environnement will offer its latest air and wastewater treatment solutions in order to meet the challenges of the ecological transition.