Renewable energy: John Cockerill presents its technologies to a Moroccan delegation of 43 energy companies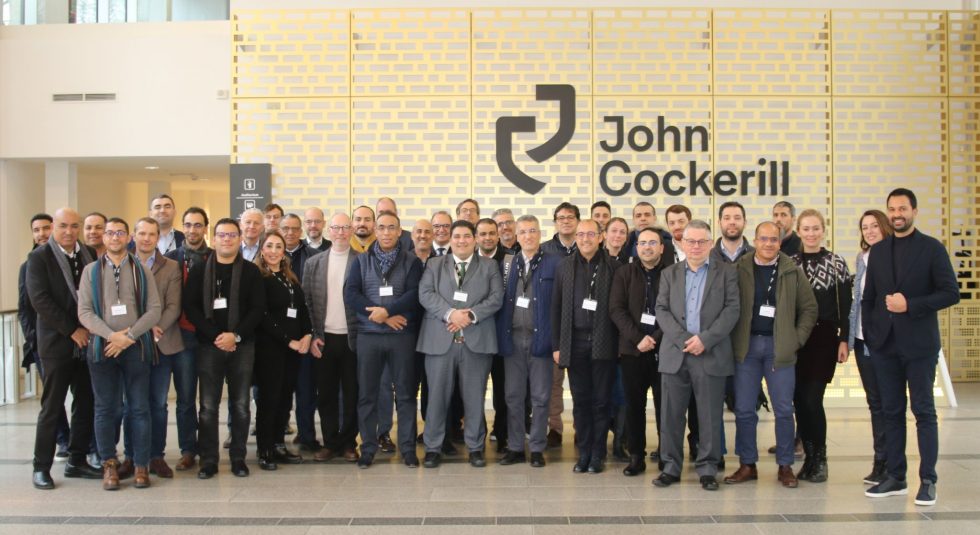 John Cockerill was honored to receive a Moroccan delegation on Tuesday 31 January 2023. No less than 43 representatives of 32 companies and organisations established in Morocco and active in the energy sector discovered our solutions for the energy transition.
Our experts presented several of our technologies that are particularly suited to Morocco, from green hydrogen to thermo-solar receivers and energy storage.
In terms of green hydrogen, John Cockerill presented its position on the market, the production of alkaline electrolysers, the creation of gigafactories and its associated maintenance services.
Our teams then focused on our references for solar thermal receivers, allowing thermal storage and thus the production of electricity 24 hours a day. From recovery boilers to condensers and cooling towers and energy storage, the delegation was able to appreciate the wide range of our solutions for the energy transition. The participants showed great interest in our technologies and solutions, which are particularly well suited to the decarbonization objectives that Morocco has set itself.
A visit of our MiRIS pilot station for the production and storage of green energy, followed by a discovery of our PiFast hydrolyser manufacturing project, rounded off a day rich in exchanges, which we all intend to pursue and intensify in the future.