CMI Environment signs a Memorandum of Understanding for the largest waste water treatment installation at Hồ Chí Minh City in Vietnam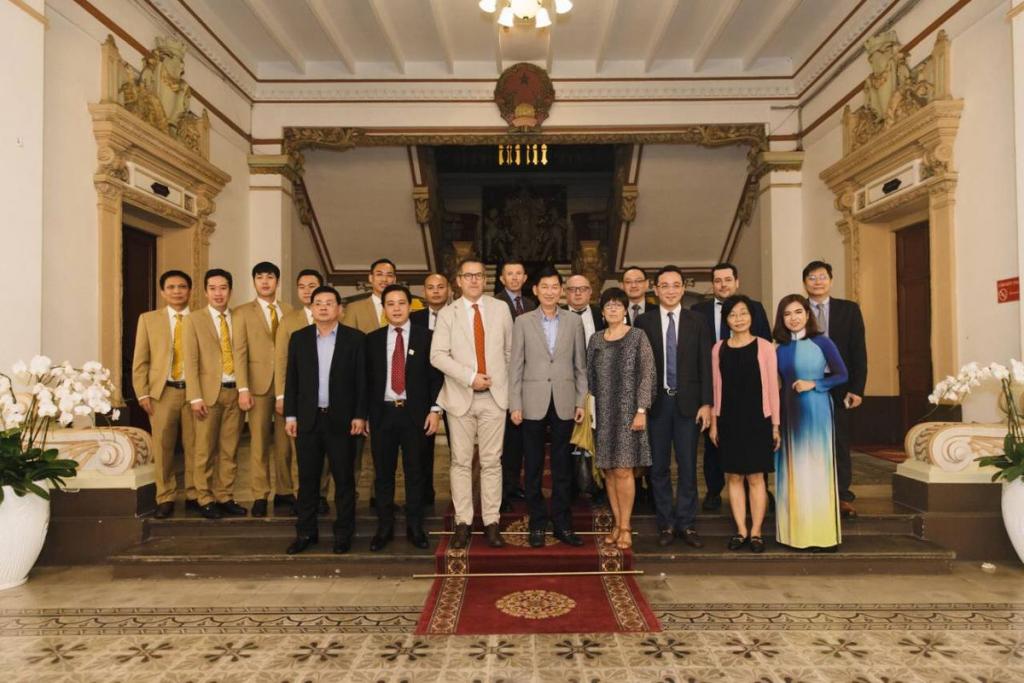 On January 15th, CMI Environment, Golden Land Real Estate Investment JSC and DCA Cooperation Development JSC, concluded a Memorandum of Understanding relating to a  'Public-Private-Partnership' to build the largest waste water purification station at Hồ Chí Minh City in Vietnam. This investment, for a total of over 450 million Euros, holds out excellent prospects for CMI Environment!
Protection of the environment at the heart of the partnership
Hồ Chí Minh City (Saigon) continues to develop rapidly and now numbers 8.5 million inhabitants. The overall plan for water purification in the city scheduled the installation of 11 stations. But faced with a lack of available space, and the ever increasing cost of land, it was proposed to combine three of these stations into a single installation, in the area currently occupied by the aerated water pooling station at Binh Hung Hoa. Constructed by CMI Balteau in 2006, this station continues to provide entire satisfaction to the city of Saigon. By multiplying its treatment capacity by 12, this will become the shop window for the Group in Asia, where water treatment using up to the minute technologies are concerned.
"Active in Vietnam for more than 12 years, CMI has already had the opportunity to prove itself by constructing the waste water treatment station at Binh Hung Hoa. This new Public-Private-Partnership confirms and strengthens our positioning as an expert! It puts our desire to grow in Asia into concrete terms, but above all it is the result of an extraordinary piece of work, combining our technical, commercial and financial expertise", emphasizes Vincent Pairet, Chief Strategy Officer of CMI Environment.
"The principal challenge to be addressed is to locate the installations within the available land", explains Marc Huberty, CEO of CMI Balteau. "Taking account of the very high volumes to be treated (650,000 m³/day) technically advanced technologies will have to be deployed to reduce the necessary volumes, while responding to the strict waste regulations in force in Vietnam. Another challenge to be taken up is to keep the existing station functioning during the construction of the new installations. Fine challenges for our engineers to set their minds to!"
Quite apart from the technical expertise, our partners are also counting on our ability to provide financing solutions. François Mullers, Trade Finance Manager at CMI, put forward various possible systems for providing the necessary funds for our equipment and associated services: "The Trade Finance teams are analysing, along with our banking partners and credit insurers, potential solutions to best respond to the financing needs of our partners, while ensuring the operation is secured for CMI."