Belgium's New Ambassador in China receives John Cockerill's Delegation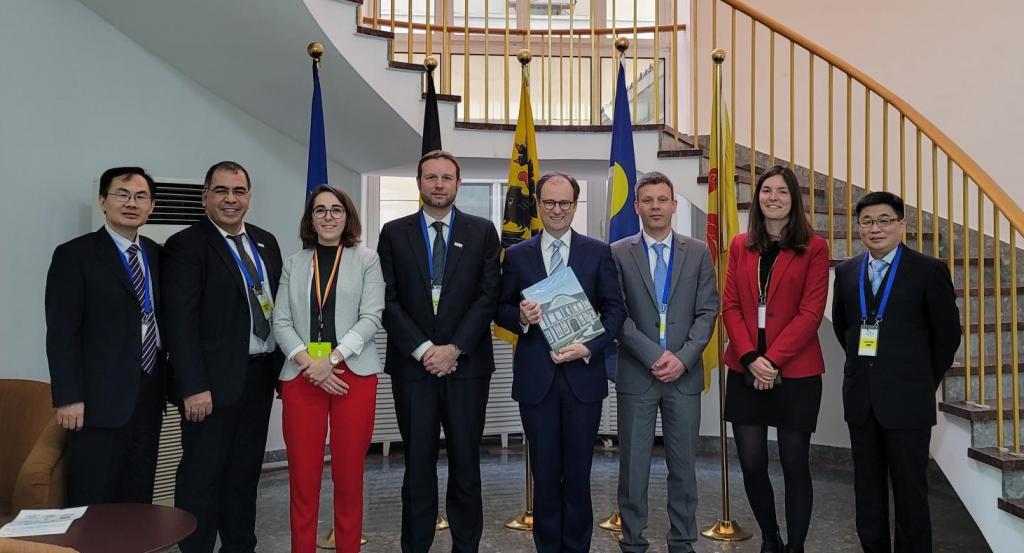 Highlighting the mutual desire to enhance their cooperation, a delegation of John Cockerill's representatives in China followed the invitation of H.E. Dr. Jan Hoogmartens, Belgium's new Ambassador in China.
The introduction meeting offered an excellent opportunity for our delegation to present John Cockerill's diversified product and services portfolio, and its continuous expansion in China since the construction of the first great railway of the country between Beijing and Hankou (Wuhan), 120 years ago.
Today, with China's growing thirst for green technologies, John Cockerill is increasingly gaining of significance in the field of the supply of high-end innovative, and increasingly environmental-friendly technologies.
Whether they are related to the processing of steel, the heat and surface treatment of metals and alloys, with a strong focus on the aviation industry, the treatment of solid waste or the energy transition, all are destined to help our Chinese clients meet their climate change and sustainable development goals.
In particular, the supply of the first H24 molten salt solar power plant in Haixi, and the supply of John Cockerill's high-capacity hydrogen electrolyzers manufactured in our workshops in Suzhou, for the Beijing 2022 Winter Olympic Games found the ambassador's vivid interest.
The meeting ended on a positive note with the scheduling of several visits of John Cockerill's Chinese facilities, and the Ambassador's invitation to have John Cockerill's participate in the various events organized this year, related to the celebration of the 50th anniversary of the diplomatic relations between Belgium and China.