John Cockerill is a proud partner of Sun Trip, the solar bike race across Europe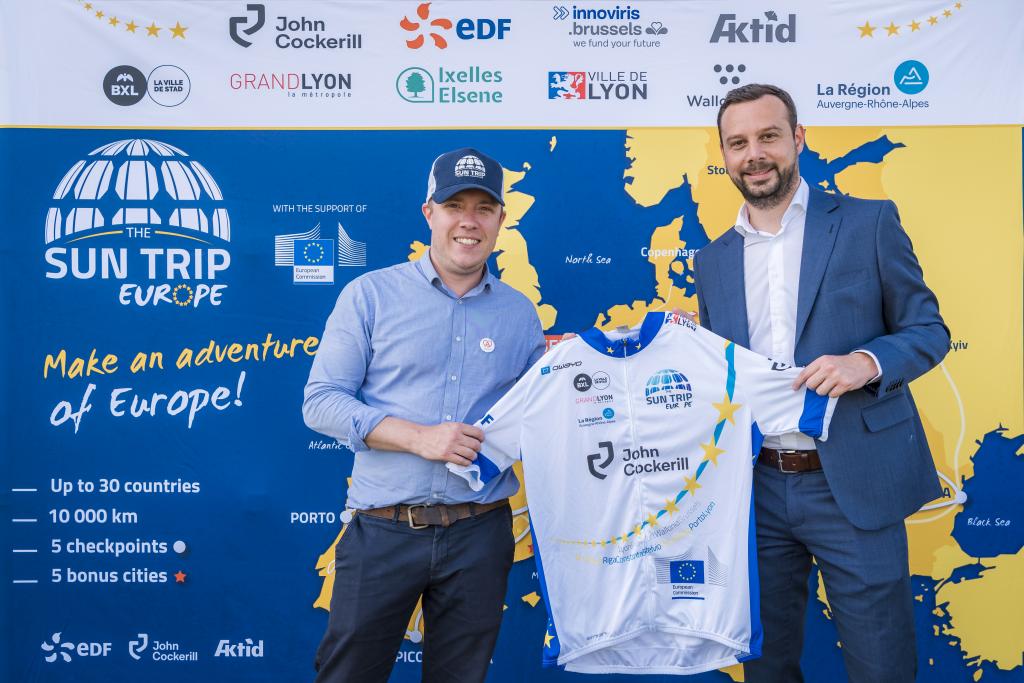 John Cockerill has chosen to support a human and bold adventure: Sun Trip, a solar bike race across Europe.
Sun Trip aims to promote any initiative or sector that helps decarbonise human activities. This adventure is fully in line with John Cockerill's ambitions and developments in renewable energies as green hydrogen, boilers for thermo-solar power plants, energy storage, etc.
Renewable energy and greener mobility
The initiative is in line with the missions and values of a world leader in energy transition like John Cockerill: solar energy as a source of renewable energy to power more sustainable transport, and a contribution to greener mobility.
The participants started their trip with a prologue. They all started on 1 June in Lyon (France). This prologue stoped at our Aspach-Michelbach site where John Cockerill creates an electrolyzer manufacturing plant, an equipment to produce green hydrogen.
The prologue then came to the Group's headquarters in Seraing (Belgium) on 11 June before the official start of the race on 15 June in Brussels.
Two John Cockerill teams
John Cockerill is proud to support two teams. On the one hand, a pairing composed of Géry Gevers and Baudouin de Hemptinne and, on the other hand, Raf Van Hulle who is aiming for a third title after his victories in 2013 and 2018.
These two crews will carry the colours and values of John Cockerill high on their journey through Europe. The official departure took place in Brussels on Wednesday 16 June.
The human and technological adventure of the John Cockerill team ended in Lyon on August 16. After 61 days on a solar bike and 11,000 kilometers covered in Europe, our representatives concluded this race across Europe in 6th position. They were also the first duo to finish. More than the ranking, it is the challenge that matters: John Cockerill is happy to have supported a committed team that shares its pioneering spirit.
As a partner of Sun Trip, our Group is also proud to support this initiative which advocates alternative modes of transport and another form of travel, to discover the diversity of Europe. It's all good for the planet.