Another Air Treatment System for an international leader in the micro-electronics industry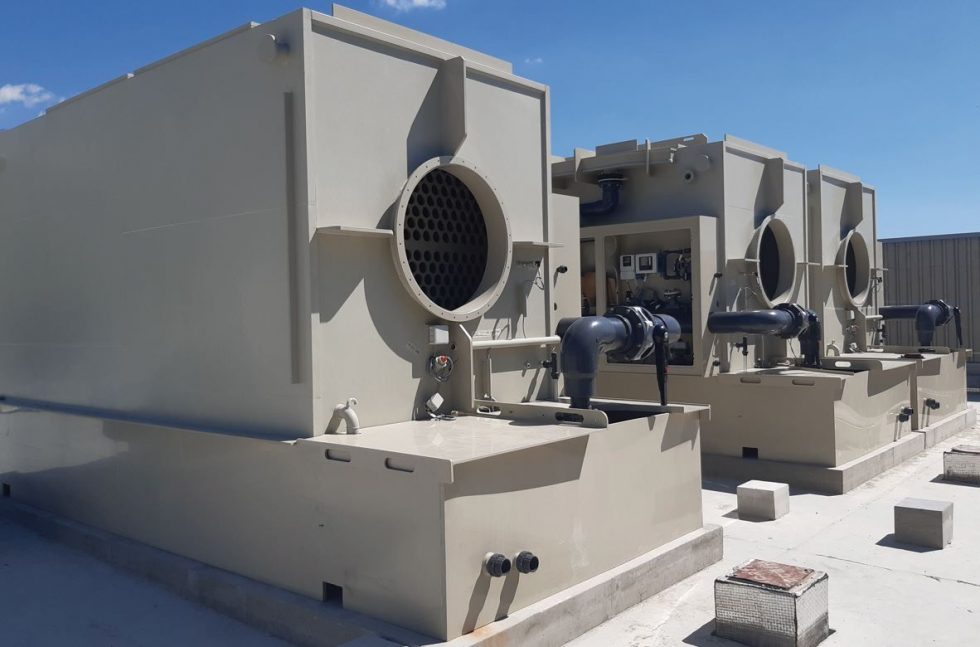 A story that lasts! An international leader in micro-electronics has renewed its confidence in John Cockerill : after several orders in recent years, this client has once again called on the Environment Sector's expertise. For this new project, our teams will design 7 horizontal scrubbers, among the largest ever designed under this design!
At the beginning of 2022, this client had already placed an order with the Environment Sector's French entity, part of the Sector's Air & Gas Business Line, to equip its vast industrial complex with 5 air treatment units for the white room of its new semiconductor production lines on the one hand and 2 ammonia stripping units on the other.
Since then, this leader in electronics has continued its investment into the extension of its plant aiming at doubling its production capacity in response to the explosion in demand for electronic chips, particularly in the automotive industry, the Internet of Things, 5G/6G and Industry 4.0.
Fully satisfied with the work of our teams, our organization and project management as well as the performance of our facilities, the client has renewed its confidence and chose John Cockerill to equip its future "mega factory" in France.
Seven scrubbers, including the largest horizontal ones ever designed
The challenge is high: deliver 7 scrubbers in an extremely tight timeframe of only a few months. Given the gigantic flow rates involved (515,000 m3/h), the horizontal scrubbers will be the largest ever designed, requiring a production capacity of over 6,000 hours and just-in-time deliveries.
To meet this challenge, coordination with all departments concerned and co-construction are key requirements at the project level, allowing for an agile and adapted organization and optimal project management with, in particular, the creation of a remote workshop for the final assemblies associated with a reinforcement of qualified external manpower.
The client​​​​​​​'s new production site will reach full capacity in 2026 with up to 620,000 300 mm chips produced per year. There is no doubt that the relationship of trust established with this client and the excellent teamwork deployed, and still ongoing, will lead this project to great success, and result in a high performance and sustainable installation for our client!