A John Cockerill NESA Multiple Hearth Furnace for responsible e-waste recycling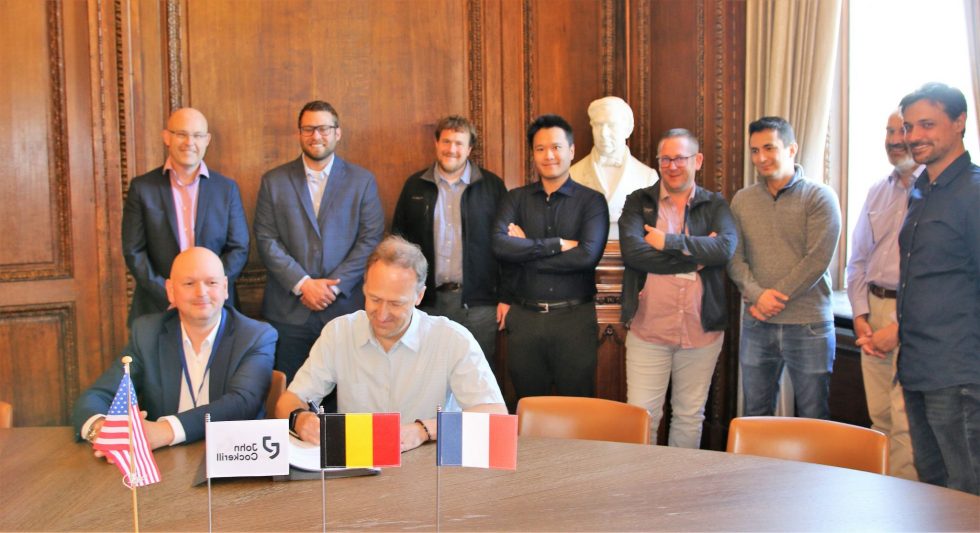 Towards a circular economy! John Cockerill Environment is supporting electronics recycling company Igneo Technologies' US expansion plans by supplying a Multiple Hearth Furnace (MHF) designed to treat electronic scraps through a pyrolysis process, keeping the low-grade materials contained in e-waste from ending up in landfills or being dumped in developing countries.
John Cockerill's NESA type MHF, the center piece of the client's new North American plant currently under construction in Savannah, Georgia, is to process discarded low-grade consumer electronics into sustainable high-grade metal concentrates, which is shipped to refineries for further processing into precious and base metals fractions.
E-scrap, also called WEEE (Waste Electrical and Electronical Equipment), contains copper, gold, silver and palladium. Those metals are often combined with other materials, such as plastics or resins, and need to be separated for reuse.
An innovative pyrolysis treatment process to separate and recover up to 98% of the metals contained in waste electrical and electronical equipment
Developed in John Cockerill Environment's pilot plant in Belgium, the innovative pyrolysis treatment process allows to separate and recover up to 98% of those metals while mitigating harmful emissions associated with traditional metal reclamation. Not at last by oxidizing, treating and neutralizing the gases resulting from the pyrolysis process in an independent post-combustion chamber and through a flue gases treatment system, making the treatment even more sustainable.
The new plant in the US is in response to the success of the client's France-based WEEE electronic scrap recycling facility for which John Cockerill had equally showcased its expert knowledge and innovative solutions several years ago. Expected to be operational in 2024, the new facility will produce 45,000 metric tons of renewable and recyclable copper concentrate, outproducing its French plant, which currently produces 15,000 metric tons each year.
"The Savannah project is just the beginning for our expansion plans," says Danish Mir, CEO of Igneo. "We're excited about extending our reach in the United States, and we hope to expand our European operations as well to bring Igneo to the forefront of the industry."
"A sustainable solution to the e-waste problem, making a lasting positive impact for the environment"
"We're happy to support Igneo's economic development since 2009," states Gauthier Cottenier, Head of John Cockerill Environment's Solids & Waste Business Line supplying the MHF. "We are proud to assist an innovative, solution-oriented company like Igneo to fully deploy their sustainable solution to the e-waste problem, making a lasting positive impact for the environment."
E-waste is the fastest growing waste stream in the world. It is expected to reach 74.7 million tons by 2030. The equivalent of 7390 Eiffel Towers. Its recycling means addressing one of the significant challenges of our time. In the context of ecological transition and circular economy, helping to support responsible recycling of WEEE with our technologies is fully in line with John Cockerill Environment's ambition to provide solutions to the needs of our time.