John Cockerill's green electricity headquarters is self-sufficient in energy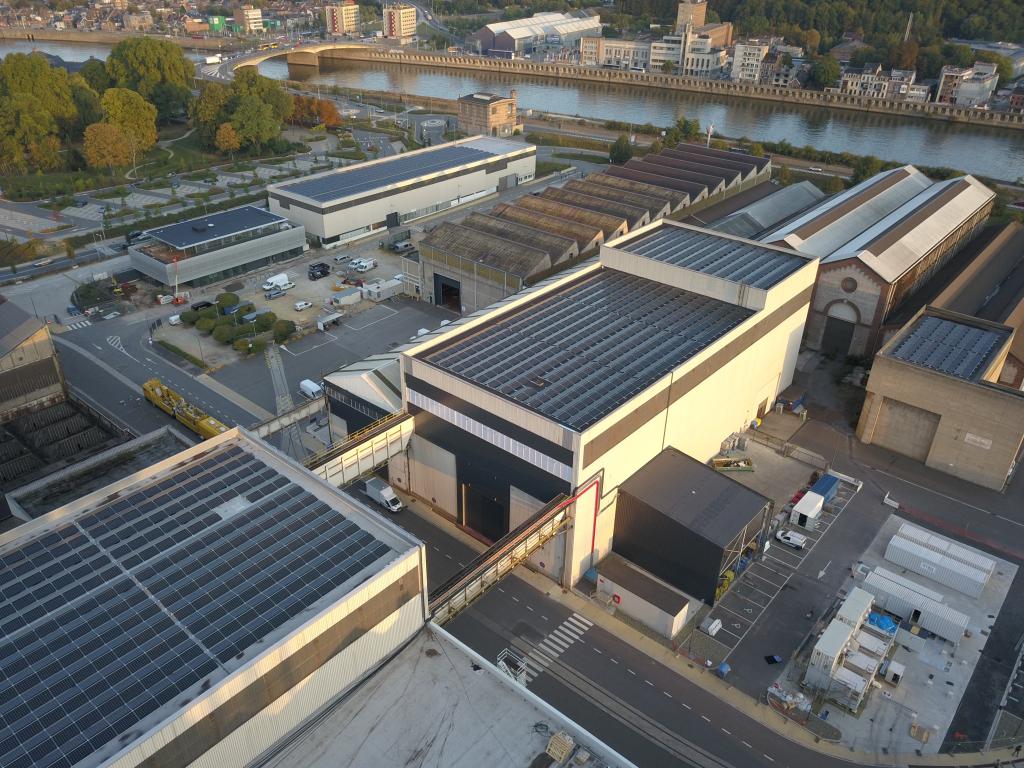 World Environment Day, every 5 June, highlights the importance of the quality of our water and air. On this occasion, the United Nations also reminds us of the need to decarbonise human activities. John Cockerill's headquarters at Seraing (Belgium), where it has been located since 1817, are energetically self-sufficient.
John Cockerill develops and provides sustainable solutions that meet the needs of our time: water treatment, air de-pollution, greener mobility or renewable hydrogen for industry and transport. These technologies contribute to sustainable development worldwide. In order to reduce its own environmental footprint and improve its efficiency, the Group is continuing its efforts to modernize its offices. The headquarters in Seraing (Belgium) is energetically self-sufficient.
Storage and management of green electricity
A thousand people currently work there. The major renovation work on the site has significantly improved its energy efficiency. Of particular note for 2020: being now supplied with green electricity by 15,000 m² of photovoltaic panels installed in 2018, the site has achieved energy self-sufficiency thanks to the optimization of the storage and management of this green electricity.
Preserving our natural resources is a mission that John Cockerill, as a responsible and committed company, fulfils every day for its customers, but also for the planet.