John Cockerill signed two contracts for Twin Acid Regeneration Plants with Baoshan Iron & Steel, China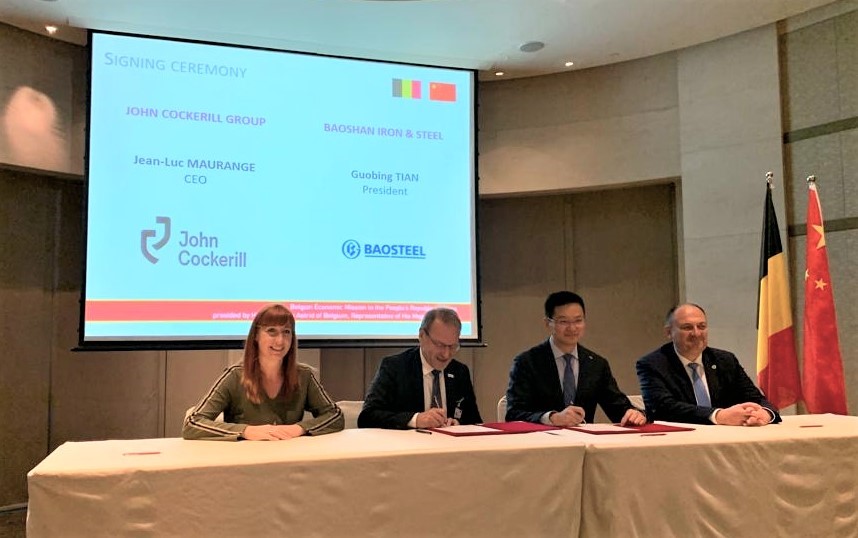 Baoshan Iron & Steel Co., Ltd, a subsidiary of China's biggest steelmaker BAOWU, ordered two Twin Acid Regeneration Plants (ARP) from John Cockerill for its plants in Shanghai and Zhanjiang. The installation to be erected in the Baoshan plant in Shanghai, will be the biggest Fluidized Bed (FB) ARPs ever build, and replaces the client's 8 existing Spray Roaster ARPs.
FB ARP's designed by the John Cockerill Industry Metals allow an environmentally friendly, close to 100% recycling of the spent hydrochloric acid coming from the pickling process. Additionally, the highly efficient exhaust gas cooling & cleaning guarantees ultra-low emission values that are currently unparalleled in the market. The newly developed heat recovery system not only reduces CO2 emissions, but also allows energy savings of up to 10%, while the latest version of John Cockerill's plant control system, allows the client to manage the entire facility from a single control room.
The two twin ARP plants are based on John Cockerill Industry's extensive fluidized bed (FB) technology know-how, guaranteeing highest throughput and plant availability, while providing operator friendliness, and easy handling of the high density and dust free iron oxide produced as a by-product when regenerating hydrochloric acid. They not only reduce the environmental footprint of the steel complex, but also its operating cost, and are to help the client to comply with the most stringent emission levels that will be enforced in China from 2020 onwards.