Water Treatment System Extension for Hungarian food cannery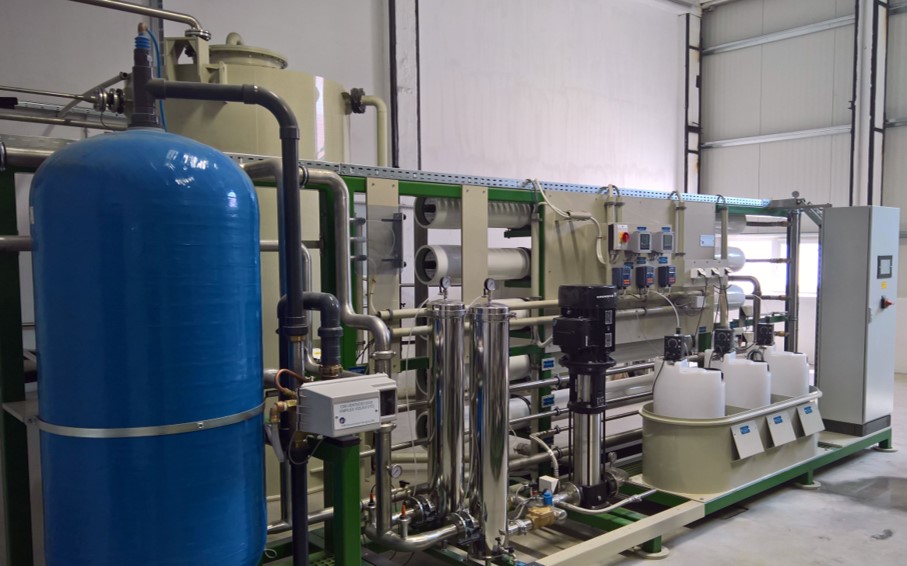 John Cockerill supplied Kecskeméti Konzerv, one of the largest food canneries in Hungary, with an extension of its existing water treatment system. Supplied by our Hungarian entity in 2017, the initial water preparation installation included a triplex Turbidex filter and a Nano filter for the factory's process water, as well as a Reverse Osmosis (RO) unit with an integrated safety post softener to produce medium pressure boiler feed water.
After the successful implementation of the first phase and the annual maintenance of the system to the full satisfaction of Kecskeméti Konzerv, the client ordered an important upgrade of its water treatment system from John Cockerill Environment Hungary.
In the framework of this new contract, John Cockerill has upgraded the water treatment system of the client's production facility producing over 70 thousand tons of canned food, merely peas and sweetcorn. The comprehensive upgrade comprises:
a new 200 m3/h iron (Fe), manganese (Mn) and arsenic (As) removal water treatment system,
a new 10 m3/h water treatment system for the client's juice boiler plant,
a significant extension of the existing Nano filter system to 100m³/h.
The quality of the initially supplied installation, the favorable price and the short delivery time are all decisive factors in satisfying the clients requirements. Yet another selection criterion for the client was the fact that all of the water treatment installations and annex equipment have been delivered and installed on site without a work stoppage of the canning production.
Four years after the first project for Kecskeméti Konzerv, we are proud of the client's trust placed in John Cockerill again to further preserve water resources.