Multi-mission, multi-configuration, lightweight and protected: CMI Defence presents the CPWS Gen. 2, its new concept of multi-role turret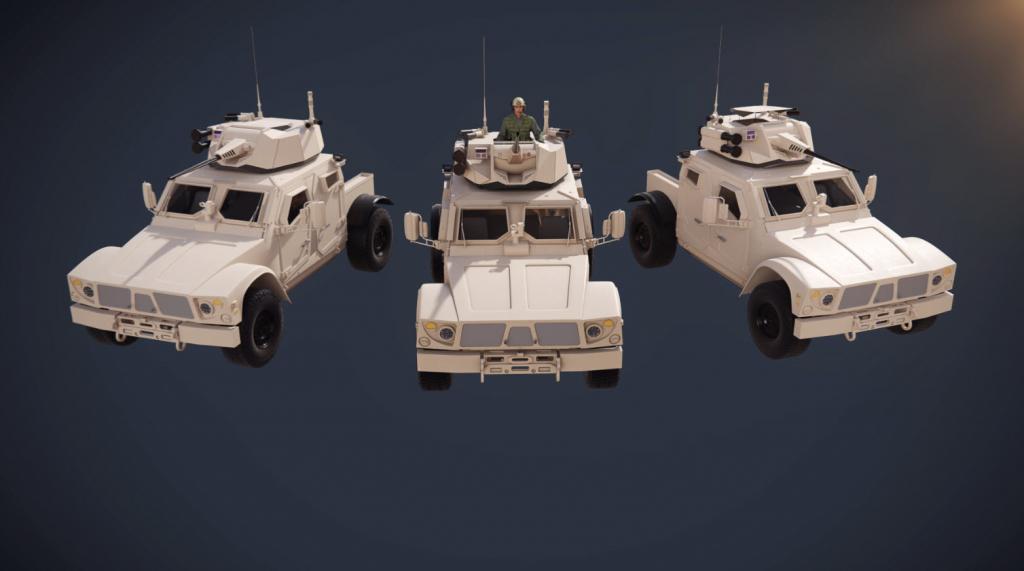 Always attentive to offering the world's armed forces innovative solutions responding to the evolution of their operational requirements, CMI Defence is presenting, at the Eurosatory international defence exhibition, its new concept of protected, light and multi-role turret, the CPWS Gen. 2.
Beyond the advantages of the CPWS (Cockerill® Protected Weapon Station) in particular in terms of crew protection during the reloading operations of the main weapon, this CPWS Gen. 2 presents, with its unique configurable hatch, the ability to adopt different configurations depending on the mission profile.
Four configurations are available:
– Fully closed hatch: allows the crew to operate in a hostile environment with a maximum level of protection;
– Elevated hatch: allows the crew to perform 360° direct observation manoeuvers and, if necessary, allow for the use of individual weapons;
– Large Open Hatch: allows the crew to evacuate the system quickly and securely;
– Removed Hatch: allows the crew to patrol in an exposed position, ideally for operations other than war.
Moreover, the versatility of the CPWS Gen. 2 is reinforced by its ability to integrate different main weapons, depending on the mission to be fulfilled. In particular, it is designed to accommodate M242 25mm caliber guns and M230LF 30mm caliber guns.
Finally, the CPWS Gen. 2 retains the advantages of its predecessor: it is remotely operated from the vehicle on which it is integrated; it allows for reloading under armour and, given its lightweight, it can be integrated on all types of 4×4, 6×6, 8×8 and tracked chassis.
Thierry Renaudin, President of CMI Defence: "With this new concept, CMI Defence proves once again its ability to present new ideas to the market, which can change their approach to the equipment needed to perform military operations. After the successful Cockerill® 3000 Series modular turret, we believe that our multi-role turret concept, which combines lightweight, versatility and protection, will meet the evolving needs of land forces in terms of flexibility and mobility".
Eurosatory 2018 – Hall 5a – Stand B267