John Cockerill's expertise to rebuild one of the greatest forges in France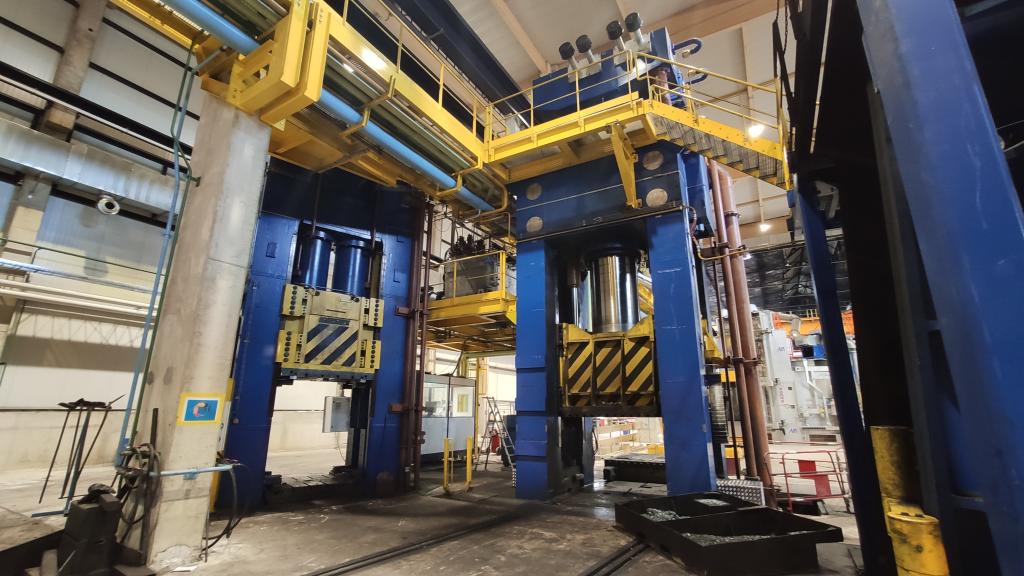 In eastern France, a huge-scale project has mobilized the John Cockerill Services teams: the reconstruction of one of the greatest forges in France. In 2019 in Lorraine, a fire destroyed the forging machines and caused a major shutdown of the plant.
As a partner of major industrial players, John Cockerill Services carried out the assessment and drafting of specifications, followed by studies, mechanics, piping, boiler making, locksmithing, automation, carpentry and machining. Valentin Brach, Deputy Director for Lorraine, and Maxime Dubourdieu, Head of the Metals unit in Lorraine, explain: "We are one of the leading maintenance companies in the forging machine market and have already carried out complete retrofits of machines. Here, in this factory, we have carried out all the boiler making in our Lorraine workshops, as well as the reassembly of several large machines such as 1200 and 2000 tons hydraulic presses and a 400 kJ counter-hammer." With 430,000 joules, the counter-slammer set a new power record in this installation.
Cédric Lacoste, General Manager for the Lorraine region, explains that "we were able to offer our customer a turnkey service because we managed the entire project: expertise, drafting of specifications and submission of bids, which included dismantling, evacuation, exceptional transport, etc."
The project, which was completed in a record time of 10 months, involved 100 John Cockerill Services specialists