John Cockerill, UEM and Metz Métropole are partners to develop a hydrogen production chain dedicated to ecomobility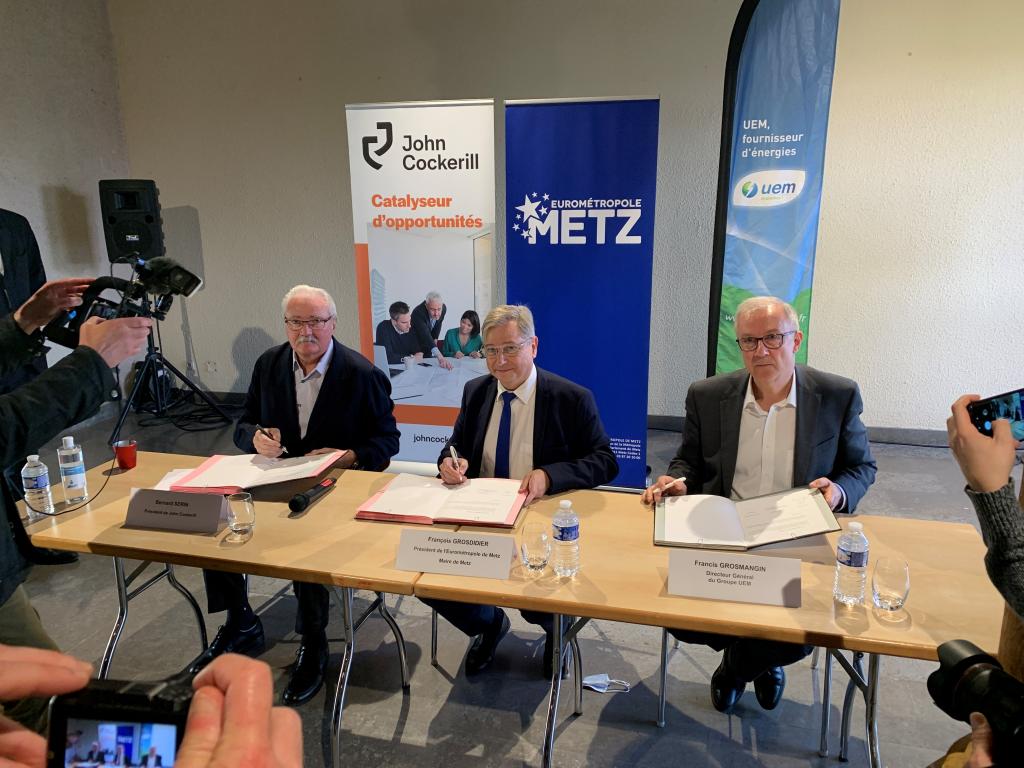 John Cockerill has officialized a partnership with UEM and Metz Métropole to develop a hydrogen chain dedicated to the ecomobility of buses and tipper trucks.
On Monday 18 October 2021, Bernard Serin, Chairman of the Board of Directors of John Cockerill, signed the partnership agreement with François Grosdidier, Mayor of Metz and Chairman of Metz Eurometropole, and Francis Grosmangin, Managing Director of the UEM group.
This partnership aims to develop and implement a green hydrogen ecosystem dedicated to ecomobility, starting with thirteen vehicles on the third high service bus line by 2025, then the conversion of buses and waste collection trucks by 2030.
The aim is to have the first zero emission buses in operation by 2025!