John Cockerill delivers the first four DE 1200 locomotives to the Republic of Congo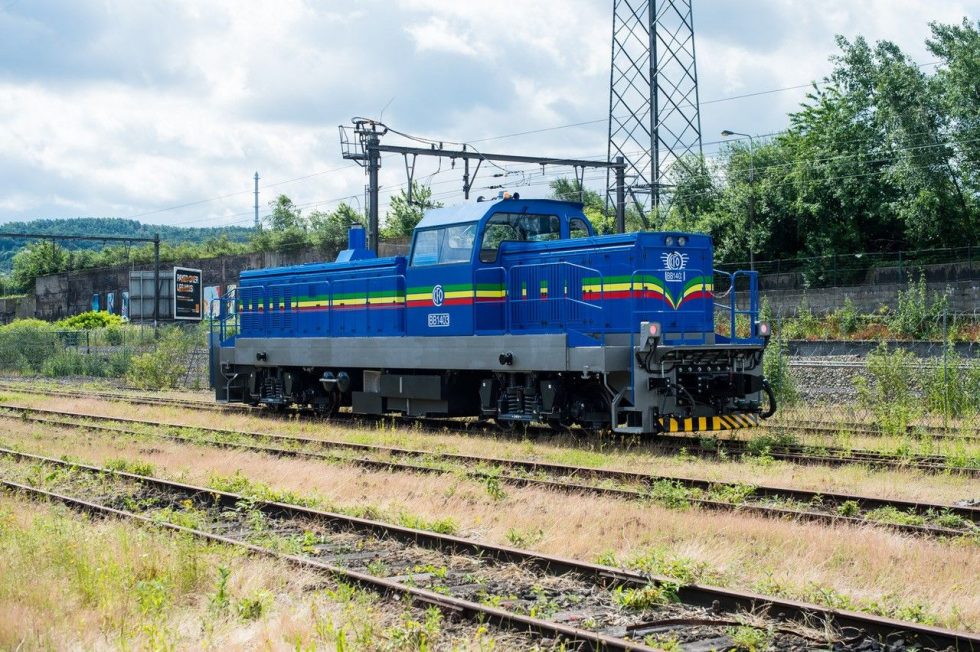 The 13th of January 2023 was marked by a first delivery of 4 shunting locomotives in Pointe-Noire (Republic of Congo), which were designed and manufactured by our John Cockerill Locomotives teams in Seraing (Belgium). This delivery is the culmination of a larger contract for which John Cockerill has provided the CFCO with an integrated and coherent set of rail equipment. John Cockerill's support does not stop there, as our technicians will assist the CFCO in the use of these machines and the management of their spare parts.
The 1200 HP locomotives are equipped with a diesel electric AC/AC transmission and are capable of travelling at a maximum speed of 90 km/h. They will run for almost 510 km between Pointe Noire and Brazzaville, with a view to transporting food products and passengers over short distances.
This delivery was made in the presence of Mr Anatole Collinet Makosso, Prime Minister, Mr Honoré Sayi, Minister of Transport, Mr Ignace N'Ganga, Director General of the CFCO, as well as members of the Government, executives and CFCO agents. As the Minister explained in his speech, these locomotives are part of the overall project to rehabilitate the CFCO, which is an important link in the transport plan, including air, road, river and sea transport. We look forward to the delivery of the next 4 locomotives next March!
John Cockerill is proud to contribute to the modernisation programme of the Chemin de Fer Congo-Océan (CFCO) and to facilitate the transport of people and goods in the Republic of Congo.