John Cockerill India organises planting of plants and trees for the benefit of local farmers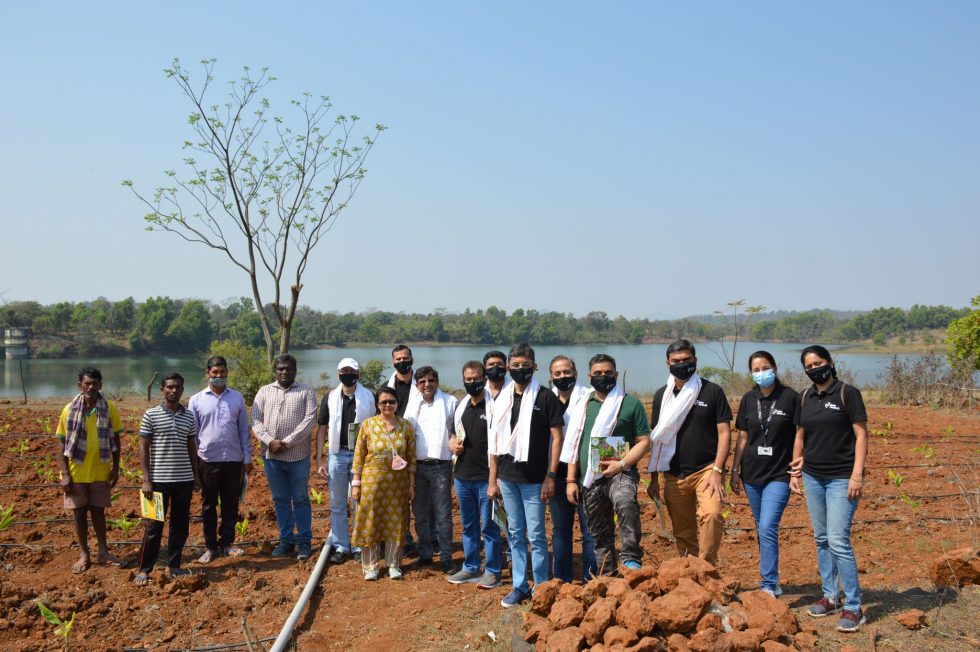 All-hands-on-deck: our Indian John Cockerill Industry team organized, a tree plantation campaign. A unique initiative, in line with two of our Group's core values: environmental sustainability and social responsibility. This campaign is part of John Cockerill India's Corporate Social Responsibility (CSR) program under which over 20,000 horticulture plants & trees were planted by 32 farmers in Jawhar, a small rural village of the Palghar district, in the state of Maharashtra.
The plantation drive, that was organized in association with the Rotary Club of Bombay, Powai and the implementation partner, Global Parli, is demonstrating the value of care for the environment, while aiming to raise the income of the local farmers, helping them offset the adverse effects of the pandemic and multiple lockdowns that have heightened the poverty in many Indian villages.
The plants and trees were carefully selected based on local conditions, including Jasmine, Banana, Lemon, Drumstick, Mango and Custard Apple. Additionally, due diligence and feasibility studies were conducted. To further sustain this effort, the necessary training for the farmers has been provided.
And to ensure that the work that has been done does not go in vain, the implementation partner will monitor the growth at regular intervals and help the farmers to expand their reach. According to John Cockerill India's Managing Director Vivek Bhide, F.IOD, who visited the site along with a small team to participate and oversee the work, "Much like the business, this drive aims at sowing a seed of prosperity and ensures the well-being of farmers for years to come!"
John Cockerill is a socially responsible company, committed to building a better world. John Cockerill India is involved in several social development projects to achieve sustainable development by initiating activities that not only give back to the society but focus on economic responsibility as well.