John Cockerill Automation is born! And the teams move into new offices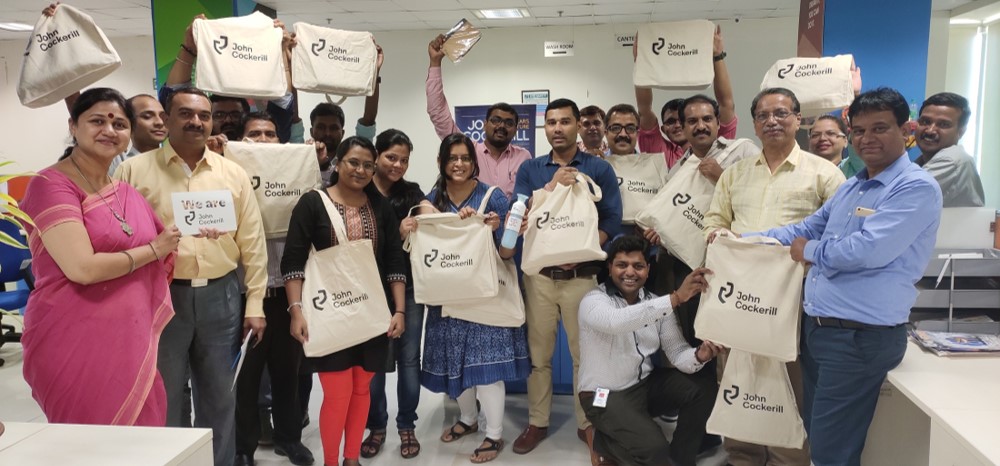 John Cockerill Automation Pvt. Ltd. is born! Please join us in celebrating our Indian entity's new name in a brand new location in Thane, Maharashtra. Two years ago, along with the Group's entities all around the globe, the Automation team celebrated the arrival of our Group's new identity and commercial name. On March 26th, 2021, the company's name officially changed, to fully connect with our Group's roots and visionary founder: John Cockerill.
Despite the pandemic and the required social distancing, the team has lived exiting changes in the last few weeks. After having been delayed for months due to the Covid-19 outbreak, John Cockerill's Automation team finally moved into a new, modern and more adapted office building. Now our entity also officially changed its company name from CMI Industry Automation Private Limited to John Cockerill Automation Private Limited.
Reaping the many benefits of the global John Cockerill brand, our Indian team will more than ever, be focusing on optimizing industrial production through automation, process control, and Industry 4.0 technologies.
Based on our knowledge of industrial processes and our long years of experience in the fields of metals processing and environmental treatment solutions, John Cockerill Automation has developed flexible automation and process control systems to improve its clients' competitiveness, productivity and quality, as well as to reduce their sites' energy consumption and environmental footprint.
João Felix Da Silva, Executive President John Cockerill Industry comments: "We have created world-changing innovations since 1817, and this name change of our Indian entity dedicated to developing high-value added automation solutions, is even more important for our Group, as we are preparing for a new future that will be fully autonomous and connected."