John Cockerill and Technip Energies to create Rely, a New Company Delivering Integrated Green Hydrogen Solutions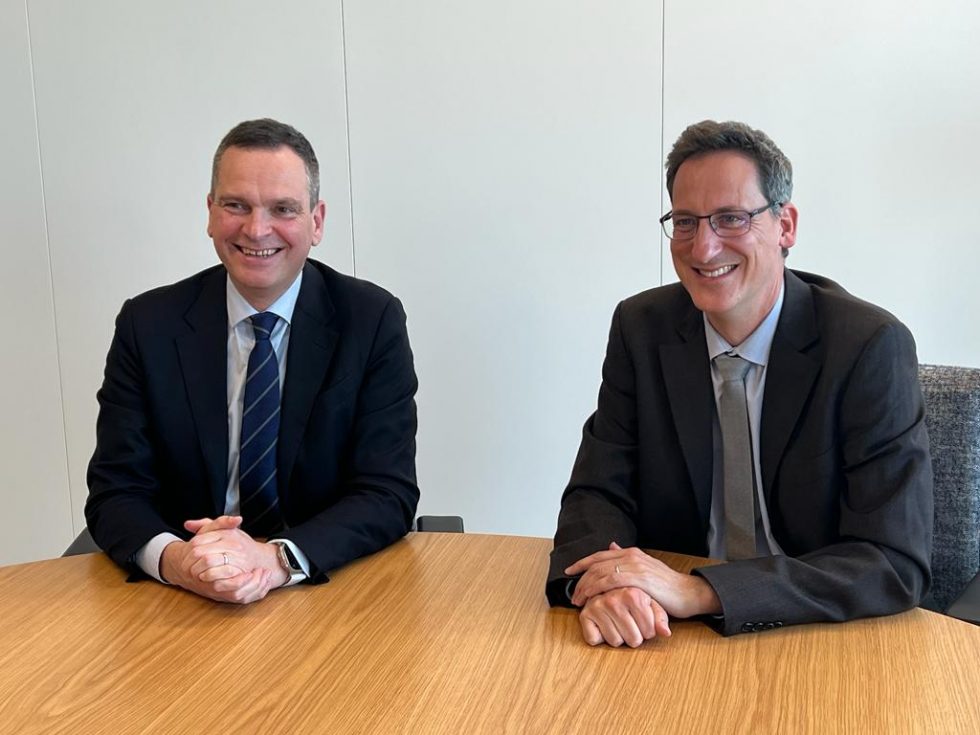 John Cockerill and Technip Energies (PARIS: TE), two industrial leaders in the hydrogen market, announce the launch of Rely, a unique provider of integrated and competitive green hydrogen solutions.
Energy and heavy industries are at a major turning point. To reach Net Zero goals, these vital contributors to the global economy require massive decarbonization. Green hydrogen and its derivatives (power-to-X(1)) will, as clean fuels, play a critical role in decarbonizing hard-to-abate and hard-to-electrify industries.
Technip Energies and John Cockerill share a common objective of driving acceleration in energy transition. Technip Energies will leverage more than 60 years' experience of best-in-class project delivery and technology integration capabilities, including a leading market share with over 270 hydrogen plants delivered. John Cockerill will draw on its 200 plus years of industrial know-how, its engineering and manufacturing expertise, and a 20% plus share of the electrolyzer market.
Rely will offer end-to-end solutions, from pre-Final Investment Decision services including technical & financial advisory through to proprietary products, project execution and operation and maintenance.
Innovation will be instrumental in breaking cost barriers and enabling the rapid growth of green hydrogen markets. Through a unique research and development platform, which will deliver technology enhancements, new technologies and products, and improved project economics for green hydrogen and power-to-X markets.
Rely will ensure project execution for its clients by securing the supply chain thanks notably to a capacity reservation and supply contract for pressurized alkaline electrolyser with John Cockerill Hydrogen, a subsidiary of John Cockerill. As part of the agreement Rely is expected to become a minority shareholder in John Cockerill Hydrogen with a 10% minority stake.
Rely will address the market for industrial and utility scale projects with the ambition to reach revenues of more than €1 billion by 2030.
Headquartered in Belgium, Rely will be 60%-owned by Technip Energies and 40%-owned by John Cockerill and led by Damien Eyriès from Technip Energies as Chief Executive Officer and Jean Jouet from John Cockerill as Chief Technology Officer. From inception, the new company will benefit from the service of more than 200 hydrogen specialists.
Arnaud Pieton, CEO of Technip Energies, stated: "Achieving the world's net zero targets requires significant investment to develop and scale decarbonization solutions. Global ambitions demand that affordable solutions and sustainable products for industries and consumers alike must be developed. Technip Energies is committed to meeting this challenge, and, together with John Cockerill, we are announcing the creation of Rely – a new integrated technology and solutions company for green hydrogen and power-to-X markets. Rely will bring together a unique combination of expertise, bridging green electrons to molecules."
François Michel, CEO of John Cockerill, said: "In order to play a large role in the energy transition, green hydrogen needs robust, scalable and competitive solutions that are optimized from end-to-end. Rely will provide exactly what countries, industries and markets need to decarbonize entire value chains through green hydrogen. I look forward to seeing its formidable development in the next few years. I am also thrilled by the acceleration in the development of John Cockerill's network of electrolyzer gigafactories that Rely will allow, which will benefit all our customers across the world."
The transaction is subject to customary closing conditions, including regulatory approvals, and is expected to be finalized in the second half of this year.
(1) Power-to-X refers to the conversion of essentially renewable electricity, which is by nature intermittent, into another storable and transportable energy carrier such as green hydrogen, green ammonia or other sustainable fuels.
Het Presbericht in het Nederlands.