A water treatment facility that changed the lives of 17.000 Sri Lankan families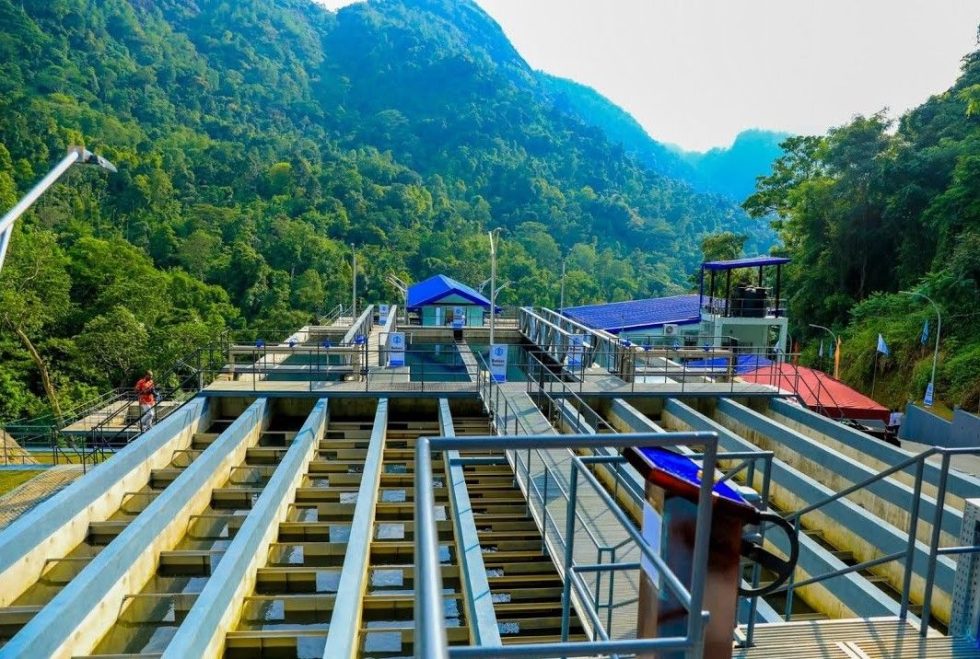 Designed and supplied by John Cockerill, the raw water intake and water treatment installation is producing clean and safe drinking water for seven villages in the Hemmathagama region of Sri Lanka.
Promoting hygiene, enhancing health, and elevating the standard of living across the region
In the framework of this monumental project, situated in a mountainous area, a road access had to be built to start the construction work, as the site was only accessible by foot. The location close to the rise of the Auphinella river on top of the mountains, offered a big advantage as it made the water transmission and distribution by gravity possible without the use of pumps. A solution that not only leads to cost effectiveness but is also the most environmentally friendly solution. As such, each of the villages is supplied out of one of the seven water reservoirs that were built in high elevations.
Connected to a newly laid pipeline network of 111 kilometers provided by the internationally renowned General Contractor Ballast Nedam International Projects B.V, the new treatment facility produces 21.000m³ of clean water. The installation recently erected and commissioned by our Belgian water experts, is promoting hygiene, enhancing health, and elevating the standard of living across the region.
John Cockerill is proud of its teams who exhibited their exceptional leadership, dedication, and expertise throughout the project, in collaboration with our client Ballast Nedam and our Sri Lankan subcontractors. Their unwavering commitment, especially during the challenges posed by the Covid-19 pandemic and the economic crisis of the previous year, resulted in the timely completion of the project.
Delivering high quality and enduring value for this major development project
The "Hemmathagama Water Project" is one of the major water sector development projects undertaken by the National Water Supply & Drainage Board, Sri Lanka, with the financial assistance of the ING Bank of the Netherlands. During the recent inauguration ceremony, Sri Lanka's President Ranil Wickremesinghe declared the new installation open. Prime Minister Dinesh Gunawardena, Minister of Water Supply & Estate Infrastructure Development Jeevan Thondaman, State Minister of Technology Kanaka Herath, and State Minister of Water Supply Sanath Nishantha have also be present on this occasion, testifying of the importance of this water project for the area and the country.
John Cockerill Environment extends its heartfelt congratulations to the Sri Lankan authorities and thanks Ballast Nedam for the smooth collaboration under which both of our companies brought together their mutual strengths and extensive expertise.
The Hemmathagama Water Supply Project stands as a testament to John Cockerill's objective of delivering high quality and enduring value in development projects. We are proud of having actively participated in Sri Lanka's development journey by providing a sustainable water & sanitation installation transforming the lives of 17,000 households in the Hemmathagama region.