Inauguration of three liquid effluent treatment stations for French nuclear specialist Framatome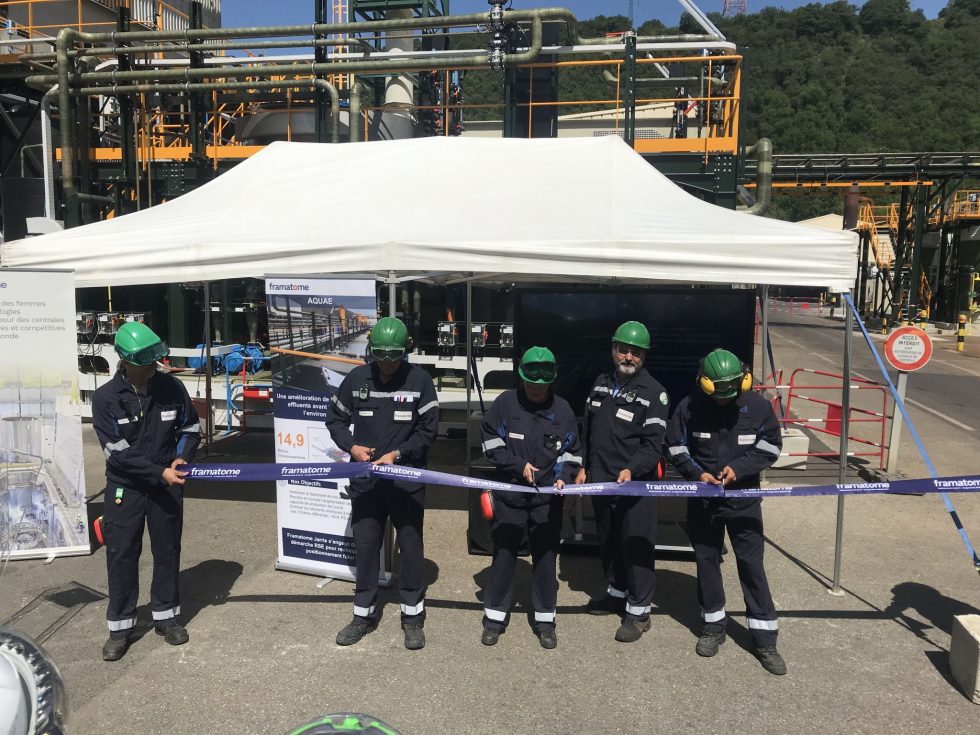 Framatome, the French nuclear energy specialist inaugurated three liquid effluent treatment stations. John Cockerill is very proud to have supported Framatome in its ambition to improve the quality of its liquid effluents and to sustainably meet the growing demand for Zirconium.
Selected by this key player in the nuclear energy sector for its expertise in the very specific treatment of effluents loaded with a variety of metal particles, its experience of projects with high technical challenges and short deadlines, as well as its management of safety and industrial risks, John Cockerill Environment provided an innovative and efficient solution for the liquid effluent treatment of the client's factory in Jarrie, France.
Allowing Framatome to increase and secure its zirconium production capacity
A third of the world production of Zirconium comes from the Jarrie site that is transforming this metal through a worldwide unique process of chemical and extractive metallurgical operations.
The three physico-chemical, coagulation, flocculation and settling stations supplied by John Cockerill will process several hundred thousand m³ of liquid effluents per year, allowing Framatome to increase and secure its production capacity to meet the growing demand for zirconium and derivative products destined for the nuclear sector and high-tech industries such as aeronautics, medical, optics and electronics.
Ultra-modern facilities, which visitors, industrialists from the Grenoble (French Alps) region and local stakeholders were able to visit during the inauguration last Friday. This major project positions John Cockerill once again as a partner of key players in the energy transition and the decarbonization of the industry.