Cooperation Agreement with JP Steel Plantech Co.: A highly complementary product offering for the steel market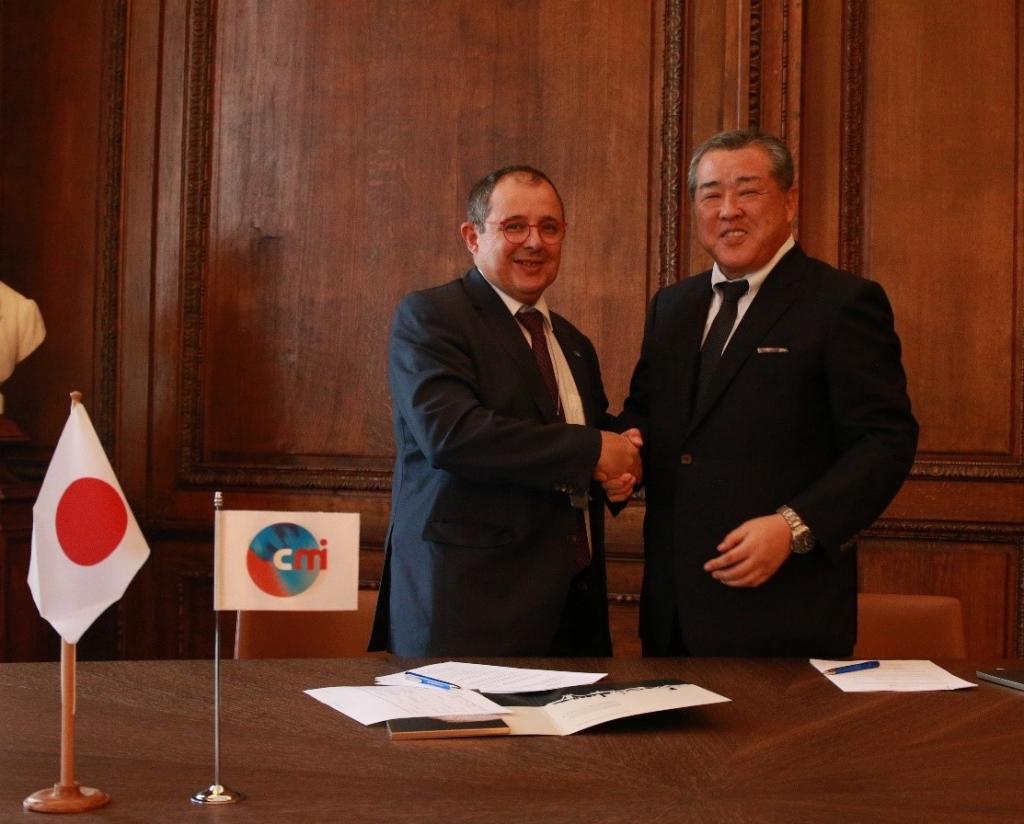 JP Steel Plantech Co. (SPCO) and CMI Industry Metals, a division of Cockerill Maintenance & Ingénierie SA (CMI), have been discussing about a strategic cooperation between both companies dedicated to the global steel market. As such, SPCO and CMI have signed a 'Cooperation Agreement' on July 3rd, 2018 at CMI's headquarter in Seraing, Belgium.
The Agreement will be focusing on the combined marketing of both companies' unique technologies and enables both partners to make advantage of their respective organizations with the goal to render their offerings unparalleled and the most attractive in the market place.
With the growing demand for high quality and high strength steel grades and the ongoing consolidation of steelmakers, this market segment is going to considerably grow. The increasingly international steelmakers require, next to technically adapted solutions, a worldwide service, as well as global sourcing and local manufacturing from its suppliers. In order to most adequately adapt to these market expectations, CMI and SPCO are seeking to complete their portfolios, enabling them to offer integrated and global solutions for steelmakers worldwide.
As such, the partners have decided to extend their respective business models and to combine both companies' marketing efforts, focusing on complete, high-end Pickling Lines with Tandem Cold Mills (PLTCM) for the steel industry and particularly for the high-capacity and Advanced High Strength Steel (AHSS) segment. The cooperation is also to help the partners expand their geographic coverage, as well as complete their product and servicing offerings.
"With this agreement, we will be providing a coherent and truly global product offering to our customers when it comes to high-end flat strip steel processing", stated Nobuyuki Nada, SPCO's President and Representative Director, before adding: "This cooperation fits squarely with our long-term strategy to always provide our steel customers with the most relevant technologies wherever their plant is located."
Both SPCO and CMI bring their longstanding experience and market recognition into the partnership. While SPCO can display references for its unique well established and respected SPEOSTM Continuous Cold Rolling technologies and the most advanced Tension Levelers for AHSS and Plate Leveler, CMI is adding leading steel process know-how and technologies with a worldwide reputation in Pickling, Acid Regeneration and Air Wiping Equipment for Galvanizing, as well as its global network and high standard production facilities in India and the USA to the cooperation.
"With the combined technology, know-how and capabilities of both SPCO and CMI, we will be able to even better serve our customers with leading downstream technologies, while strengthening both companies position as technological front runners in their respective segment", said João Felix Da Silva, Executive President of CMI's Industry Sector and member of the Group's Executive Committee.
This unique combination of process know how and worldwide, yet local presence and service, as well as the resulting optimized technical solutions and leverage of synergies will not only increase both partners cost competitiveness, but will be guaranteeing our global customers an extended value proposition for their plant.