Commercy (France): the CMI Group makes use of its Cockerill Campus in the 'Quartier Oudinot' for the first time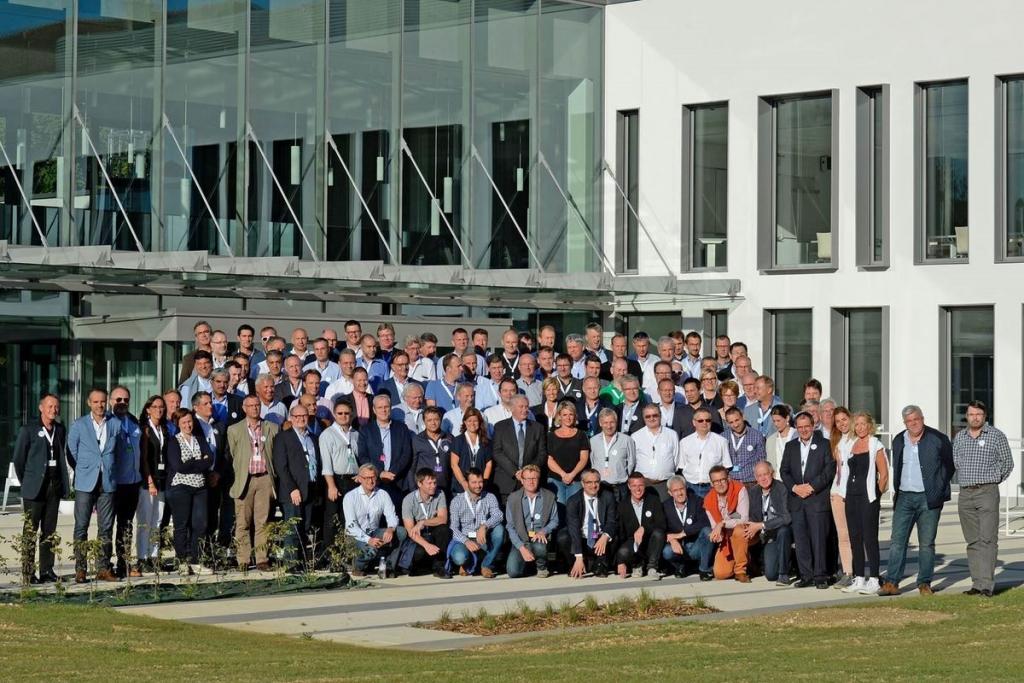 The first phase of works on the Cockerill Campus is complete. The main building of the international training centre of the CMI Group is now operational. Its entry into service represents an important stage in the process which will lead to the completion of works on the 'Quartier Oudinot', the former military barracks of Commercy. The end of works is scheduled for the end of 2017. But several training sessions and seminars have already been scheduled for Cockerill Campus over the coming months.
On September 6th and 7th, managers from all the countries of CMI (Cockerill Maintenance & Ingénierie) were able to see for themselves the quality of the installations which are already operational at Cockerill Campus. The worksite of the Belgian technical equipment supplier to fit out the training centre is progressing well. Works to redevelop the site began at the same time as the acquisition of part of the former military barracks by the CMI Group at the beginning of 2015.
The first building on the Campus is already operational. This new building erected in the heart of the Quartier Oudinot includes a 120-seat auditorium, numerous meeting rooms, digital simulation rooms, along with the administrative centre of the Cockerill Campus. The completion of the Campus is scheduled for the end of 2017. Along with the building destined to accommodate the restaurant and sports facilities currently under construction, three old military buildings are in the process of being transformed. These will be used for the residential accommodation of the course members and presenters who will be coming to the site.
"I am particularly proud to bring together the managers of CMI in the Campus Cockerill installations", explains Bernard Serin, Managing Director of the Group. "Cockerill Campus is an exceptional tool which is available to all the sectors of activity of our Group. The ever increasing technical nature of our products and the increasing numbers of our workforce mean that we need a centre dedicated to training and to the transfer of knowledge within the Group. The installations have been designed to enable the technological training of our engineers, but also for training modules for our managers, technicians and client-users. This high quality centre is also being made available to local players. I would also like to underline the remarkable work carried out by companies from the Meuse who have been working on the site. The rehabilitation of this site, so rich in history, genuinely reflects our integration into the region".