CMI to supply two steel processing lines to Severstal Russia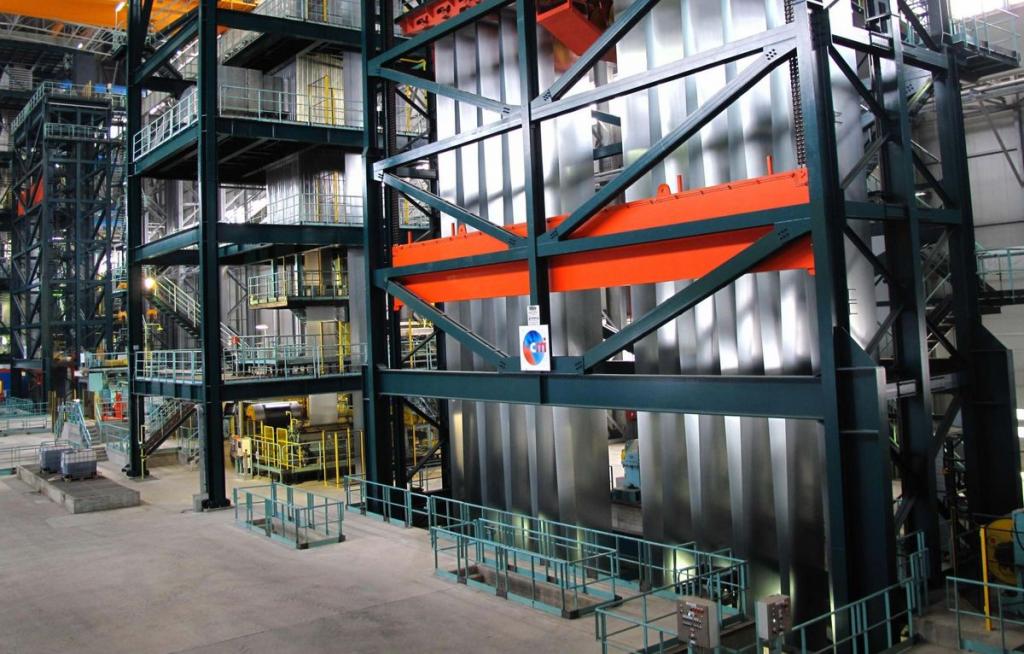 Russian steelmaker PAO Severstal awarded CMI Industry Metals the design and supply of a hot-dip galvanizing line (HDGL) and a color coating line (CCL) for its Cherepovets steel mill. These high-capacity lines will produce 400,000 tpy and 200,000 tpy and reach process speeds of 180 m/min and 120 m/min respectively. They will be commissioned by April 2017.
These two lines combine a high level of operating efficiency and eco-friendliness. They feature the full spectrum of CMI's process technologies: multi-stage cleaning sections and ultra-low emission furnaces. The HDGL additionally features the CMI patented jet cooling system with energy recovery, Air-Knife and APC Blowstab low vibration cooling system, as well as an inline skin pass mill and tension leveler, chemical roll-coat post treatment, and rotary exit shear. Other essential components of the CCL are its four coaters: a chemcoater, a prime coater, and two finish coaters, as well as the latest generation of strip loopers guaranteeing smooth strip travel.
This is the fourth galvanizing line that the Severstal Group entrusts to CMI Industry Metals in the past 10 years. This project further strengthens CMI's leading position for the complete supply of high-performance processing lines.