CMI takes over French company SLETI, designer of installations and workshops for electrolytic and chemical surface treatment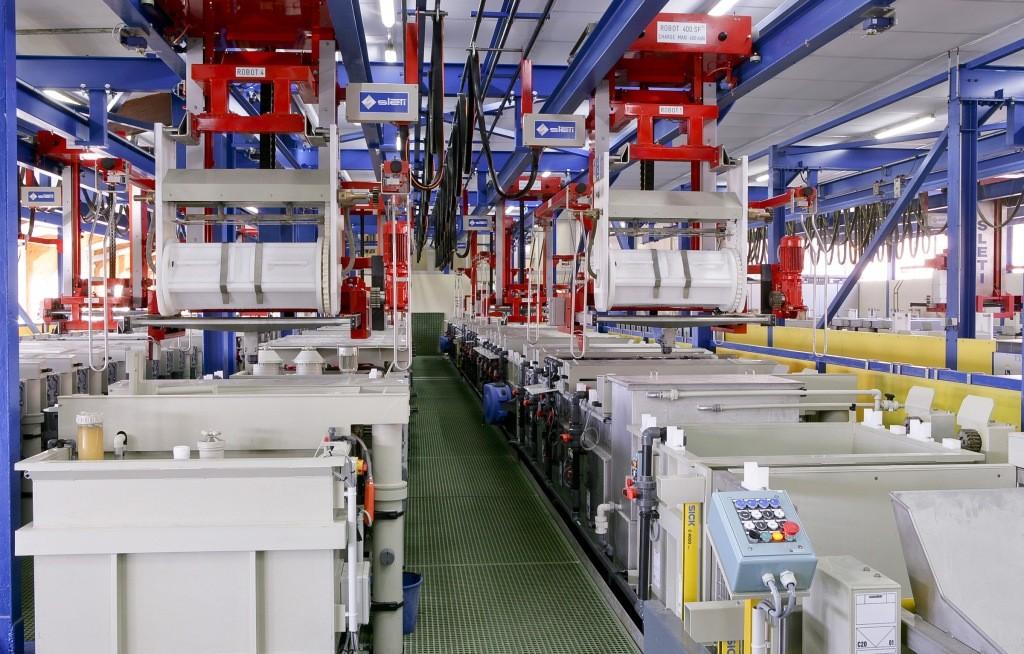 On February 9th 2015 the CMI Group acquired French company SLETI. A designer of installations and workshops for electrolytic and chemical surface treatment, SLETI employs around 40 persons in the Lyon region of France and turns over some 13 million Euros per year. This integration will enable CMI to expand its offering in the surface treatment domain, already well established in solutions for the treatment of continuous steel sheeting.
A designer and assembler of entirely automated workshops and installations, for almost 40 years SLETI has been carrying out studies, creating installations, commissioning, and supplying training and maintenance services. The company is recognised for its ability to design surface treatment installations which include up to the minute automated handling equipment, and for its desire to simultaneously optimise the operation of production equipment and the treatment of effluents.
Jean Jouet, President of CMI Industry, the branch of CMI into which SLETI will be integrated: "This acquisition enables us to achieve a significant position on the surface treatment market, especially in the rapidly growing aeronautics sector. Thanks to our range of products in the domain of liquid and gaseous effluent treatment, we are capable of designing installations which respect the environment. And SLETI will be able to call upon the long experience and the skills of the CMI Group in order to conquer new export markets. I wish a warm welcome to our new colleagues and will do all in my power to ensure that their integration into the CMI Group is a success both for them and for us".
Jean-Paul Meunier, founder of SLETI: "We are delighted to be joining a group of international size and to be able to contribute to success in the domain of surface treatment solutions. I have no doubt that the SLETI teams will develop their know-how within the framework of the CMI Group and that they will be able to seize the opportunities on offer to them, in particular to design ever more efficient installations and to develop our activities at an international level".