CMI Defence and Doosan DST sign Partnership Memorandum of Understanding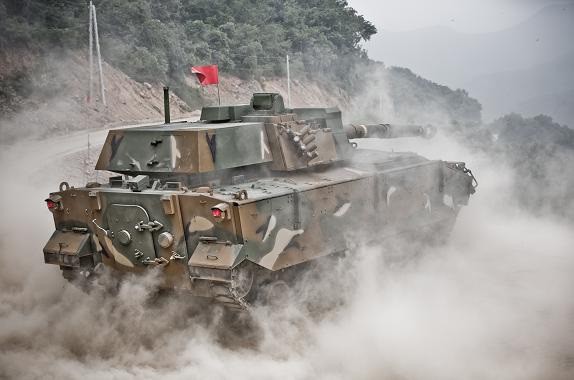 On Monday 24th February at the IDEX 2015 exhibition, a Memorandum of Understanding (MoU) was signed between South Korean defence systems manufacturer Doosan DST and Belgian turret specialist CMI Defence. The MoU formalises the already strong relationship between the two companies.
Doosan DST and CMI Defence have previously co-operated successfully on the Indonesian 6×6 Wheeled Armoured Vehicle project. Under the terms of the MoU, the CMI Defence and Doosan DST will collaborate on turret manufacturing in Korea, development of a Light/Medium Tank (K21-105) and the upgrade of in-service Korean armoured vehicles.
The MoU reflects the values and philosophies shared by the two companies and will contribute greatly to the development of future domestic and export land systems business in the Republic of Korea.