Al Masaood Technical Services and John Cockerill Services forge comprehensive partnership to drive innovation in UAE's nuclear industry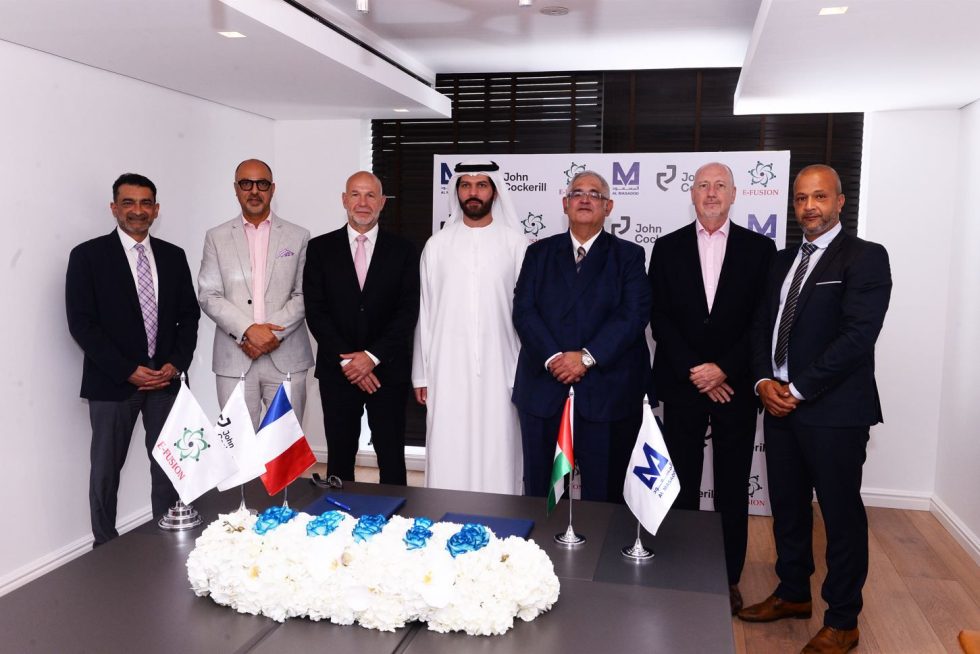 Strategic partnership to deliver advanced solutions and services with a focus on engineering, maintenance, decommissioning, and research & development.
Abu Dhabi, August 23, 2023 – Al Masaood Technical Services, a Business unit within Al Masaood Group Industrial, today announced the signing of a Business Cooperation Agreement with John Cockerill Services International. The strategic alliance is driven by a shared vision to deliver innovative solutions and cutting-edge technologies to clients with a focus on the nuclear, oil & gas, wind farm and other evolving sectors.
This collaboration marks another significant milestone for Al Masaood, highlighting their focus on establishing and maintaining robust business ties that bring innovative solutions to their clients. As a rapidly emerging service provider in the UAE, the company invests significantly in research, development, and training to ensure it remains at the forefront of industry advancements.
Hani El Tannir, CEO of Al Masaood Group Industrial, said: "We are excited to partner with John Cockerill Services International to further enhance our capabilities and provide our clients with specialised technologies and innovative solutions. This collaboration illustrates our unwavering dedication to global best practices and the highest standards of service excellence."
The partnership between John Cockerill Services International and Al Masaood Technical Services marks is in line with objectives of E-FUSION, an agreement between France and the UAE, which aims to bolster collaboration for nuclear activities. E-FUSION serves to unite the UAE and French nuclear sectors, ultimately contributing to the development of a robust local supply chain.
Franck Pasqualini, Executive President of John Cockerill Services International commented: "We are pleased to collaborate with Al Masaood, leveraging their expertise and expansive network in the UAE. Our shared vision for the future of the nuclear and oil & gas sectors fills us with confidence, ensuring that our partnership will deliver unparalleled quality services and solutions to clients in the region."
The extensive scope of services covered by today's agreement encompasses engineering, design, manufacturing, testing & commissioning, and maintenance of nuclear equipment and processes. In addition, the partnership will cover fuel cycle activities, decommission and dismantling, waste management, research reactors, and research and development (R&D).
The detailed presse release: johncockerill.com/20230823 – Al Masaood Technical Services – John Cockerill Services International.pdf