[No]Sono winner of the 2017 Co-Legia prize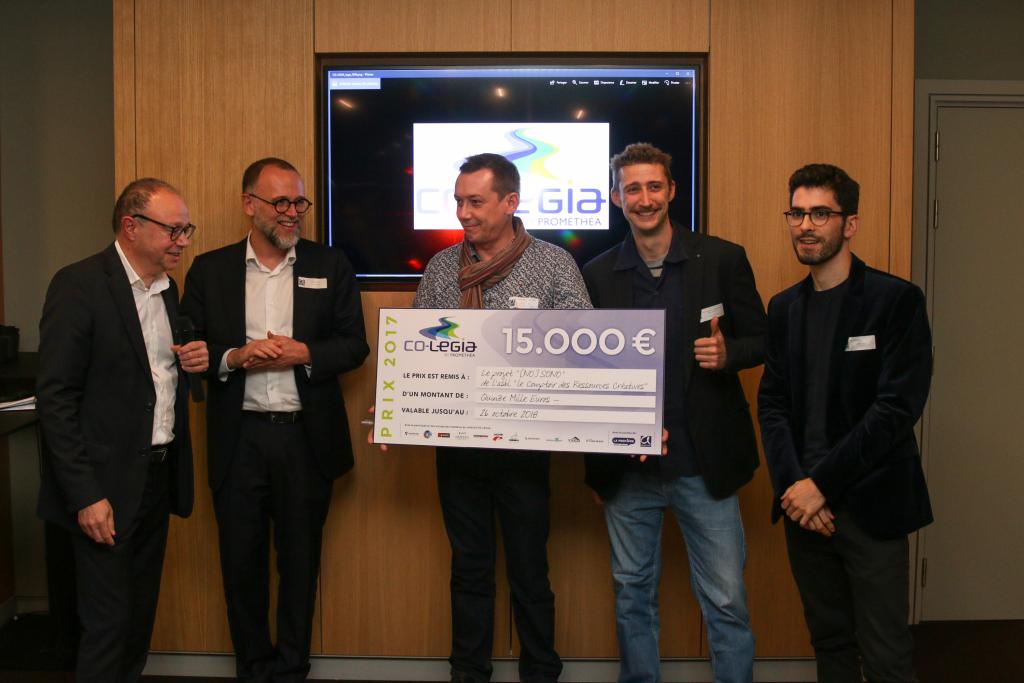 CMI headquarters (Seraing, Belgium) hosted the Co-Legia prize this Thursday October 26th. Initiated in 2012 at the initiative of Prométhéa, Co-legia currently numbers eleven sponsoring companies which share the desire to initiate, encourage or reinforce Liège-based creative, artistic or cultural initiatives which are to the benefit of the widest possible public. The association supports the winning projects through a financial donation, of a value of € 15,000 in 2017.
It is the 'NoSono' project submitted by 'Le Comptoir des Ressources Créatives', which was selected by the jury. With the desire to promote acoustic music (or low-db) and its performers, [No]Sono is a nomadic kiosk, totally designed by a team of the 'Comptoir des Ressources Créatives'. Through its technical characteristics dedicated to the high quality broadcasting of acoustic music outside, it is designed for audiences of 50 to 150 persons. As soon as it is created, its regular pogramming will be heard across the City of Liège.
The members of Co-legia were convinced by the originality of the project, its creativity and its proximity both to the artists and to the public, as the kiosk will host many concerts in the heart of Liège. The prize, amounting to a total of 15 000 Euros, will enable means to be allocated to realising this kiosk.