Our reason for being: democratize the use of renewable energy through resource optimization.
360° view of your installation
The John Cockerill Energy Management System allows you to have a global and ergonomic view of all the equipments of your installation at any time from your laptop or your mobile.
You will also be able to analyze the performance of your equipment in real time and to easily produce reports.
Forecasts and predictions
The John Cockerill EMS uses algorithms based on artificial intelligence and advanced statistical models to provide you with predictions very close to reality, taking into account your historical and real time data.
You can thus verify the performance of your equipment, make better decisions, and optimize the operation of your installation.
Optimization
According to your objectives, the John Cockerill EMS optimizes your renewable energy system in real time thanks to specialized optimization algorithms.
You can, for example, choose between CO2 reduction, reduction of your energy bill, reduction of your operational costs (e.g. fuel saving), etc.
John Cockerill and MiRIS 
In addition to the software expertise that the John Cockerill EMS offers you, you will benefit from an in-depth knowledge and field expertise thanks to our MiRIS pilot site.
Indeed, the John Cockerill EMS pilots the MiRIS microgrid, which allows us to test our latest features in real life in order to quickly and efficiently improve our EMS so that you can fully benefit from the successful digitization of your renewable installations.
Deployment architecture
Our John Cockerill EMS is deployed locally and in the cloud. The data acquisition and the actual control are close to the installation site, while the data storage, our algorithms and the data visualization are on a secure cloud.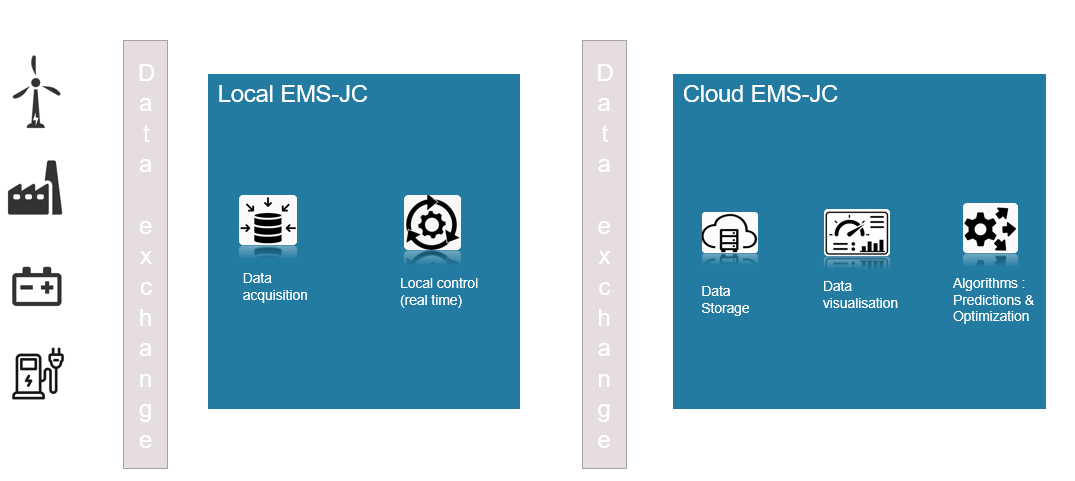 Services offered by the John Cockerill EMS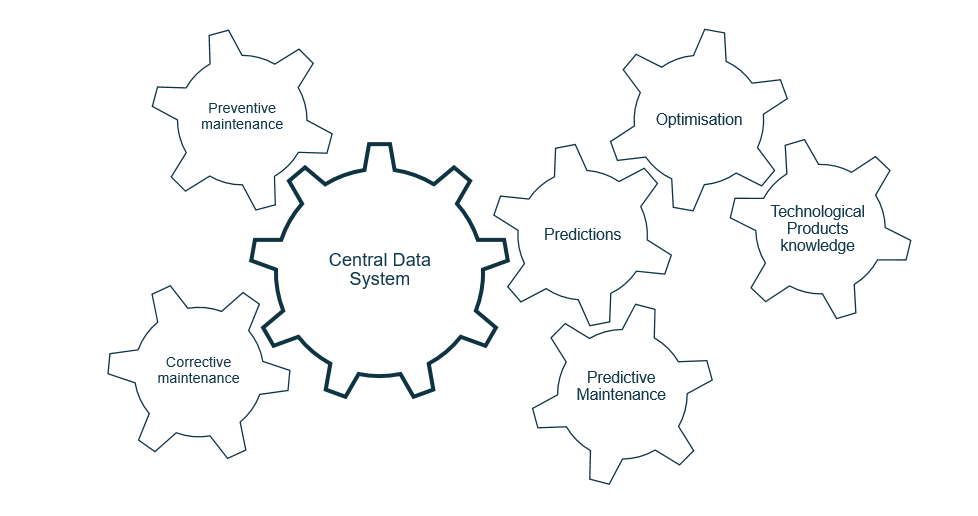 Examples of real time dashboards
Global view of the installation site: consumption, production, and battery state of charge.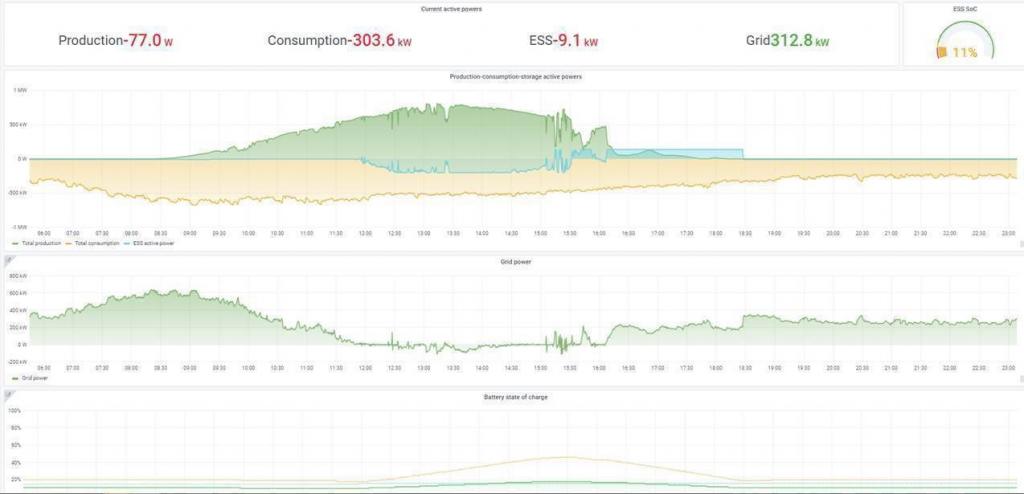 Graphical rendering of our optimizer's recommendation.